"The Stuff I Find At Work" Dept.:

Given how popular the last one was, I can imagine how this might go over:

No cheeky captions, this time, just a straightforward taster:













Trimmed from the special Christmas issue of THE ILLUSTRATED LONDON NEWS for 1913, Kay Nielson watercolor paints BLUEBEARD.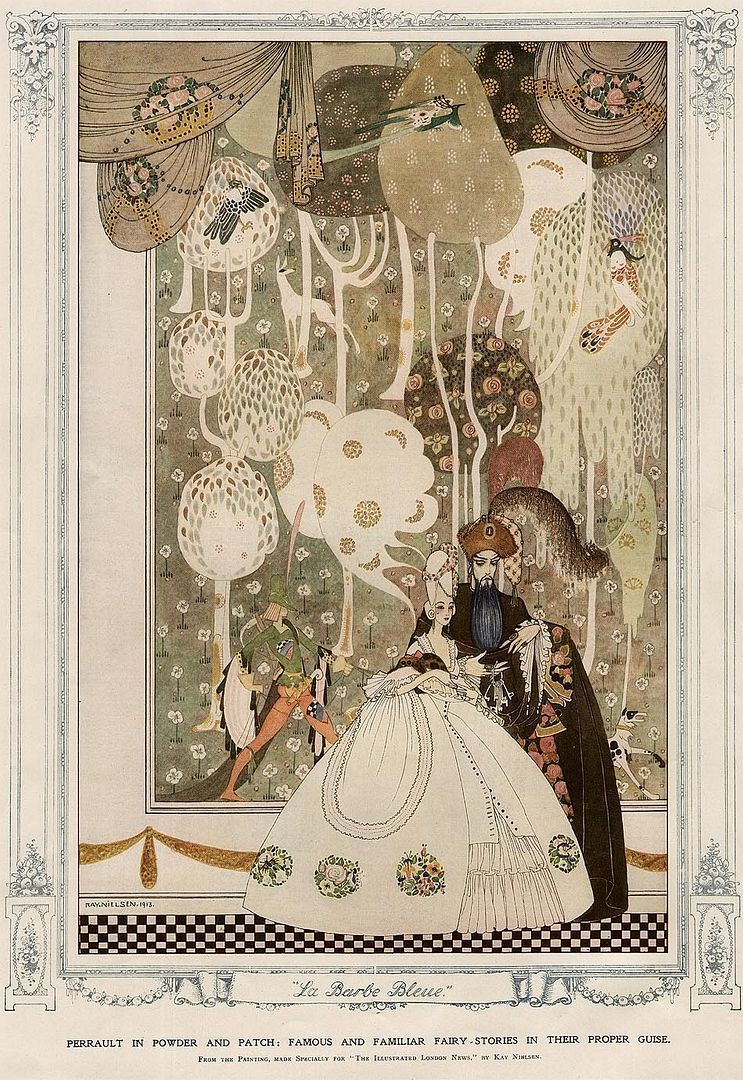 Detail of the key figures.






Crossposted all over and back again - sorry for any FList duplication.